Folkestone Engineering Supplies - 01303 894611
Receiving.
We are now able to offer the service of receiving firearms section 1 or 2 from another RFD.
Charge for this service is £20.00
Transfers will only be conducted as per the authorised transfer process as detailed by BASC below
Process summary: you must post your certificate to the seller to write the transfer onto the certificate then the gun must be sent via an RFD to us for face to face collection. Any payments must be direct to the seller and RFD sending the firearm.
We are able to receive the firearm Monday to Thursday with prior agreement.
All firearms must be collected within fourteen days of receipt or an additional £5.00 per week storage charge may apply,
firearms not colleted after three months will be disposed off.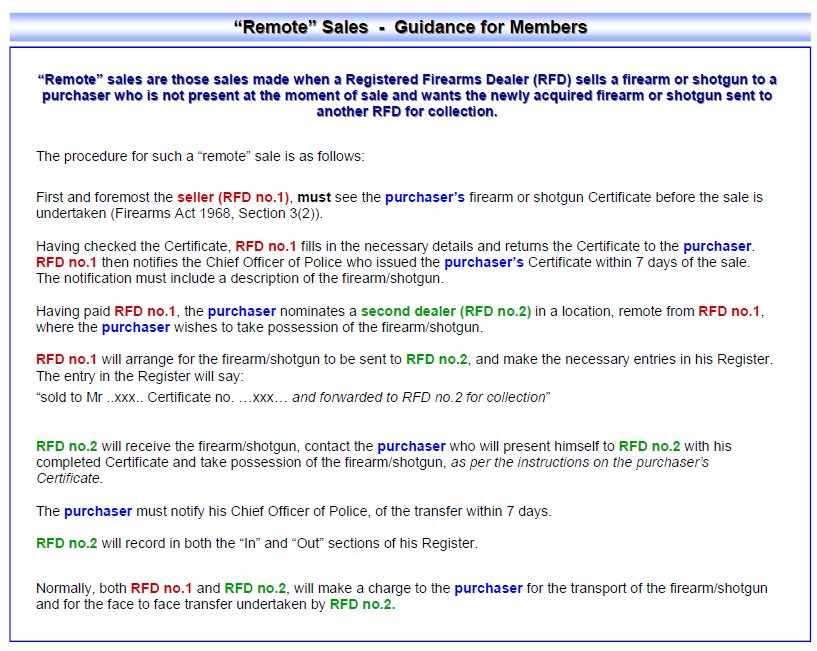 Sending.
TBC.